Ally Alice Yang Amy Anton Line Amelie Amigo
Durch Anklicken der jeweiligen Namen können Sie mehr erfahren!!!
Golden-Sandstorm´s along with Amy
ZB-Nr.: 06-0140
HD: A 2 ED: frei
Augen: frei/frei
geboren am 28.03.2006 - gestorben am 01.06.2015
Ahnentafel

TREWATER IN CAHOOTS

MINDARO NAWLINS JAZZ

SILVERSKY SUNDANCER BY GATCHELLS

TREWATER TRICK O`THE LIGHT

SANDUSKY KHAMSIN AT TREWATER

MARJAMEZ MY GUY AT ROOGUILD

TONARA GUY FAWKES

SANDUSKY KHAMSIN AT TREWATER

GOLDEN HEARTBEATS`S AMAZING AMY

Westley Adam

Jobeka Jasper Of Nortonwood

Nortonwood Silvanus

Stirchley Sugarbush Of Jobeka

Westley Rosilla

Blakesley Benjamin Of Westley

Westley Lucinda

Golden Daydream's X-Mas At Spring Josephine

Rossbourne Dream Lover

Kulawand Summer Magic

Rossbourne Angelic

Lavender's Generation Be Jölle

Karvin Basic Instinct

Golden Daydream's Luzie Lavender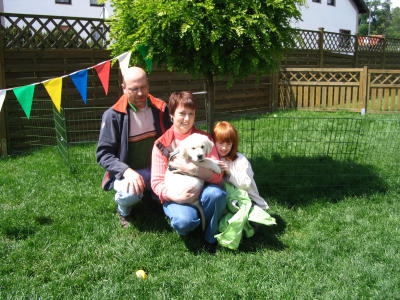 Ausstellungen
Prüfungen
Fotos

---
Copyright(c) 2006/2007 E. Kannenberg .Alle Rechte vorbehalten.